8-Skab-a
Det nye skab med påsatte mål.
For at gøre plads til skabet, - er motoren placeret så langt agterover som muligt.
Propellen skulle ligevel skiftes (den nye er højredrejende) og akslen kunne derfor
lige skæres og gøres kortere.
The new cupboard, and picture with measurements
To make enough space for the cupboard, - the engine is placed as much backwards as possible.
The propeller has to be change in any case, when the new one has to turn Clockwise, and the axe
could be shortened up.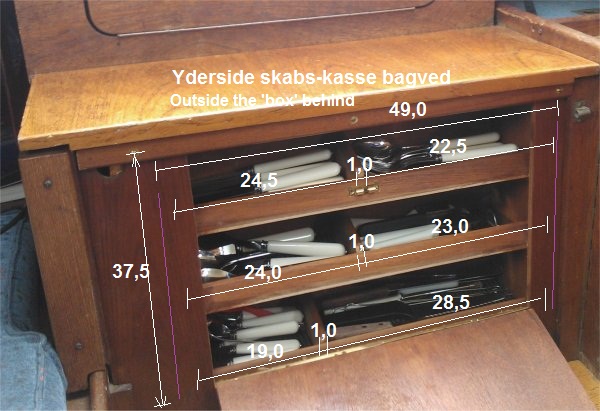 Næste ... /next ...