11-Mo-panel:
Motor-instrument-panel er monteret på den gamle plads.
Bemærk der er skåret lidt ud for at få plads til det nye panel, og en
krydsfinerplade er benyttet til at dække hele bunden og gammelt hul.
Panel for instruments is placed on the same place as the old one.
Some plywood is used to fill out the hole from the old one.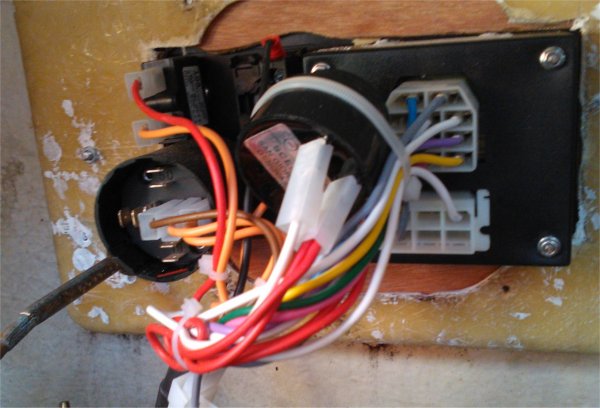 Forside /To menu