3-Efter:
Fundamentet efter at Volvo motoren er fjernet.
BEMÆRK at kølsvinet er fyldt ud med isolering og glasfiber, se næste billede...
The basement after the Volvo engine has been moved out
REMARK: The bottom af the boat has been filled out with some white
isolationplates and glasfiber on the top.
Better look on the next page ...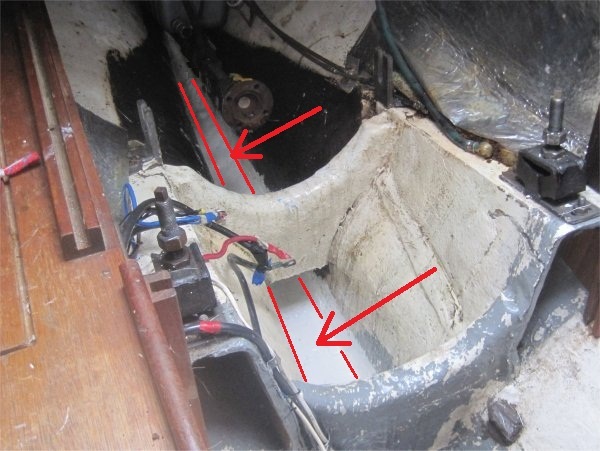 Næste ... /next ...